Monday: Carrot Sweet Potato Muffins
Burgers, Sweet Potato Fries & Salad
Tuesday: Sweet Potato Pancakes
Rainbow Chard Tortilla Pizza *new recipe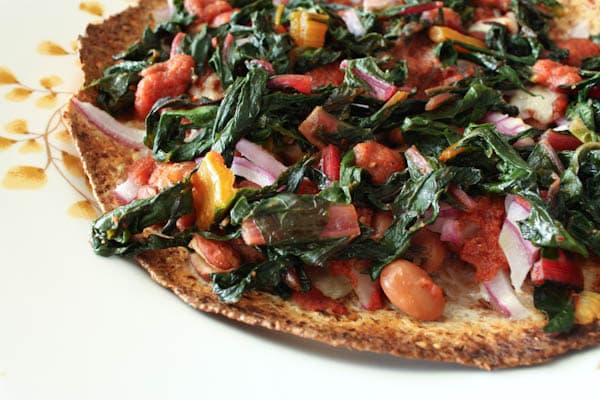 and Peanut Butter Oatmeal Chocolate Chip Cookies for dessert! (comment if you want the recipe!)
Wednesday: Scrambled Eggs
Thursday: Leftover Muffins
Artichoke & Red Bell Pepper Risotto
(Pampered Chef recipe, it's delish!)
Friday: Apple Rings
Saturday: Cereal or Eggs
Sunday: Potluck – no cooking, yay!
*****************************
Recap from last week…
dinners…
Monday: Thai Chicken Noodle Salad
**This was a new recipe for me, and if I were to make it again, I'd either put on less sauce, or omit some of the peanut butter. It was tasty, but MIGHTY rich! And that's saying a LOT coming from me.
Tuesday: Chicken, Asparagus & Mashed Potatoes
**This is the second time I've made this asparagus "recipe". It's not like there's much to it, but it's DELICIOUS! Our family of 4 ate 2 entire bunches of asparagus, WITHOUT complaint! (well, Allie licked it, hehe)
Wednesday: Roasted Fennel, Carrots & Mixed Rice
**3rd time I've made this, also delicious! I add shredded crockpot chicken. It's sweet, but nature's kind of sweet! =)
Thursday: Slow Cooker Pork, Chipotle's Lime Rice & Salad
**I made this slow cooker pork before, but it was WAAY more vinegar-y this time. It may have been because I shredded the chicken in the cooking liquids? I also would NOT pair it with the Chipotle lime rice again, waay too much flavor. I like both of them, just separately. I also ran out of cilantro for the rice when I thought I had some, totally disappointing. It's amazing how such a tiny ingredient can have such an impact!
Lime-Coconut Macadamia Nut Cookies
**I have made these before as well, but didn't let the butter cool enough this time, and had sort of flat cookies. Still yummers though!
Friday: Autumn Chopped Salad
**Have made it before, and will make it again! Delicious!
Saturday: Nachos (not what was planned)
**Two sick kids and a mom who was stuck in the house with the two of them for a week straight = not wanting to cook. So we made nachos and watched Wreck It Ralph instead. Superb decision!!
Sunday: Egg Salad Sandwiches
recap breakfasts & snacks
Monday: Cereal & Crispy Roasted Snap Peas
(cereal is ALWAYS a hit in this household…snap pea snack? A TOTAL and complete bust. Oh well.)
Tuesday: Healthy Whole Grain Zucchini Bread (gone in 2 days FLAT!)
Wednesday: Slammin' Surprise "Green" Smoothie – a hit!
Thursday: Cute "Bear" Toast
(okay, this one threw me. My daughter didn't want to eat the bear! She kept saying, "Eyes? Ears? Nose?" and wouldn't touch it. So I gave her all the food items on the side, and she eventually ate EVERYTHING. So…definitely a hit!)
Friday: Scrambled Eggs
(Neither kid wanted them, but I stuck to my guns and they went hungry until lunch.
Judge if you want!)
Saturday: Cereal
Sunday: Sticky Lemon Rolls
(DELICIOUS! Don't get me wrong…these were tasty! But if I'm going to go through the effort of making cinnamon rolls from scratch, I'm gonna go classic next time. They were VERY lemon-y. I'd cut back the lemon juice in the glaze for sure!)
*****************************
update on picky eater
A definite improvement! We also tried a few new smoothies, Click on the pictures to try them yourself!
Pina Colada Green Monster Smoothie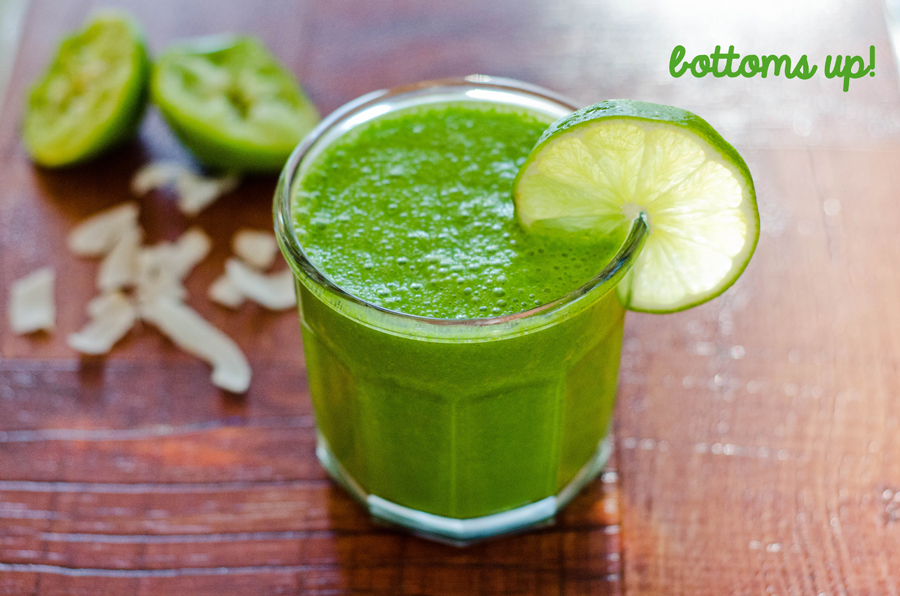 Lime and Coconut Green Smoothie
Mango & Coconut Smoothie
Tofu Peanut Butter Smoothie
(This last one sounds GROSS…but try it. I liked it, so did my kids! Husband..could take it or leave it)
Becky Nicholas